The centuries-old Mongolian tradition of calligraphy springs from the remarkable vertical Mongolian script, which has a fascinating calligraphic quality in itself. Each letter has three forms, depending where it occurs in the word: initial, medial, or final. The medial version is simple; the initial and final involve much more flourish. As a result, every word has a kind of visual fanfare as it opens and closes, an opportunity for sweeping and swooping strokes that make even the most prosaic text look full of life and movement.
Sadly, Mongolian calligraphy faces two threats.
By 2013, the shortage of experts who could teach and continue the tradition was so acute that UNESCO declared Mongolian calligraphy to be an Intangible Cultural Heritage in Need of Urgent Safeguarding.
This threat was vastly compounded recently when the Chinese government announced that this autumn, schools in the province of Southern Mongolia (not to be confused with the independent country of Mongolia) must start replacing the Mongolian language and script with Chinese. (You can read more about the situation at smhric.org.)
This move strikes at the heart of Mongol identity, for reasons clearly explained over at endangeredalphabets.com.
All the more reason, then, to introduce this dramatic and historic art form to a global audience, as we hope to do here. We plan to add more calligraphers to the gallery over the next eight weeks. If you would like to have your work included, please contact me via info@endangeredalphabets.com.
Okay. Without further ado…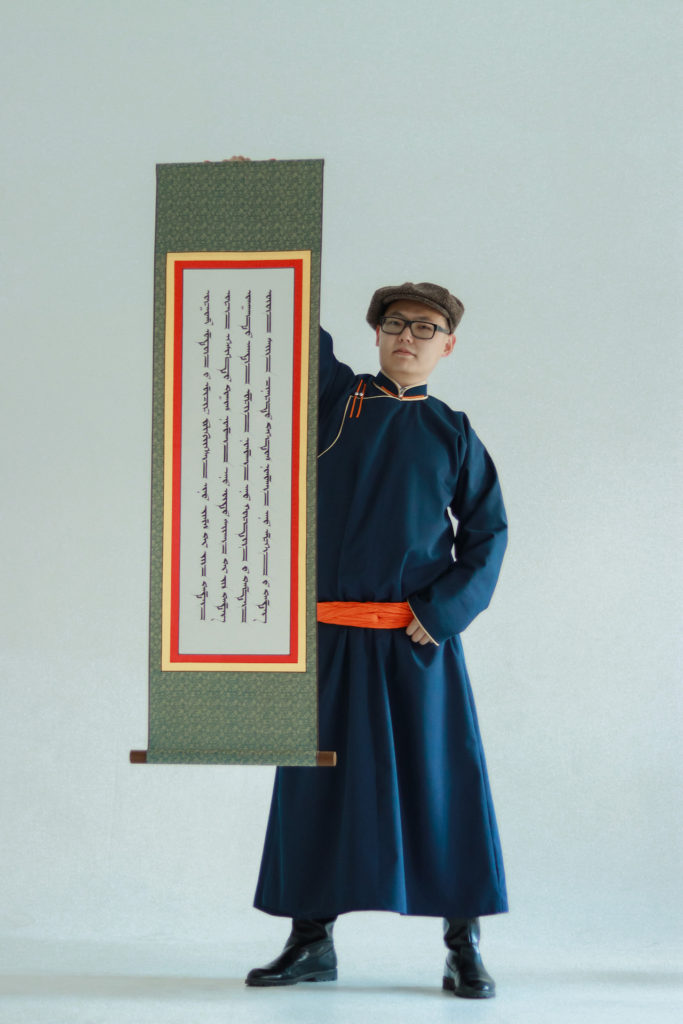 Zhamsoev Amgalan, head and calligrapher of the Ulzei workshop located in Ulan-Ude, Buryatia, Russian Federation, holding a scroll he made himself. The scroll is written in Neoclassical style of Mongolian script, but adapted with a Buryat flavor. The inscription is a four-lined dictum from Subhashita. In Cyrillic Buryat, it reads:
Ургамал модоной мүшэр бүхыһэниинь жэмэстэйн тэмдэг
Уран эгэшэгтэ тугад номхониинь үдэ һайхантайн тэмдэг
Ухаанта агта морин номхониинь хурданай тэмдэг
Оюун һайн шанарта дээдэс номхониинь мэргэнэй тэмдэг.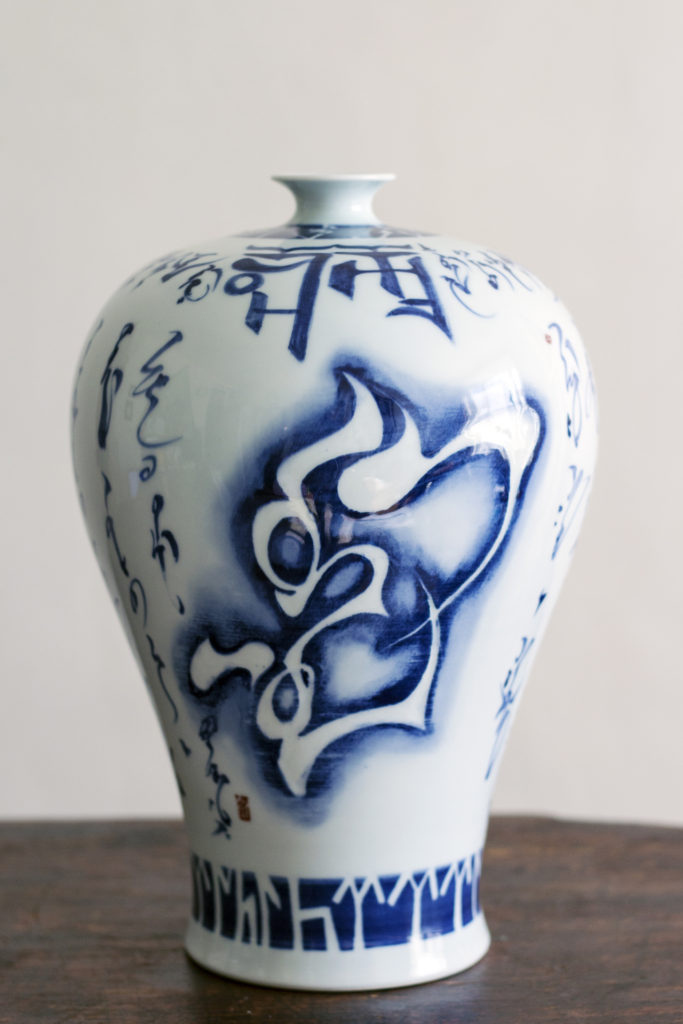 Tamir Samandbadraa Purev is one of the first Mongolian calligraphers to work in porcelain. "MONGOL" is a white-blue porcelain vase made in Jingdezhen, 2018. It includes inscriptions in three different scripts : Soyombo script at the top, Mongolian traditional Uyghuric script in the middle, and Orkhon Turkic rune script at the bottom. Made in participation in a New Silk Road Project in China.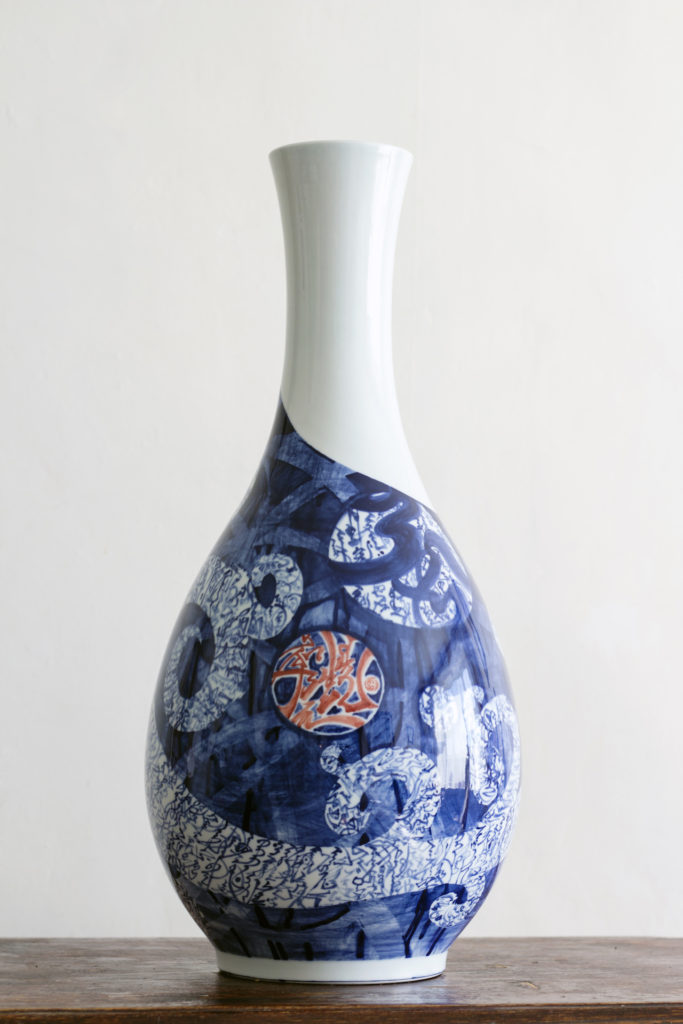 "Love of my Homeland": a white-blue porcelain vase with authentic Mongolian calligraphy and ornaments made by Tamir Samandbadraa Purev in a famous porcelain city Jingdezhen in China, 2018. This original piece is 65 cm high. First porcelain in the world representing Mongolian calligraphy.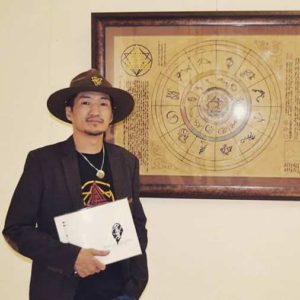 Myagmardorj.E, from Ulaanbaatar, writes "I have been writing calligraphy for 9 years. My latest work is HUNARUN calligraphy, which combines Hunnu and Mongolian calligraphy. I am doing a calligraphy study under this name in order to clarify the philosophy of Mongolian calligraphy."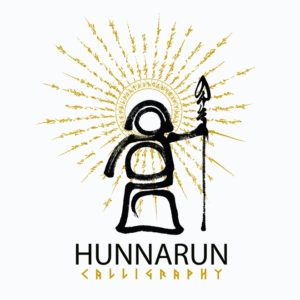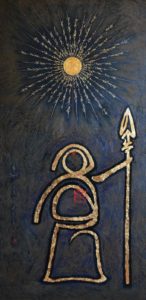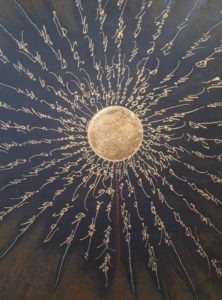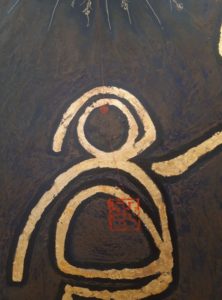 "Celestial Script and Human Culture: the Sun Wrote 36 Lines of Poetry"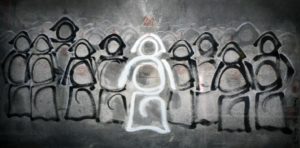 "Awakening Mongolia"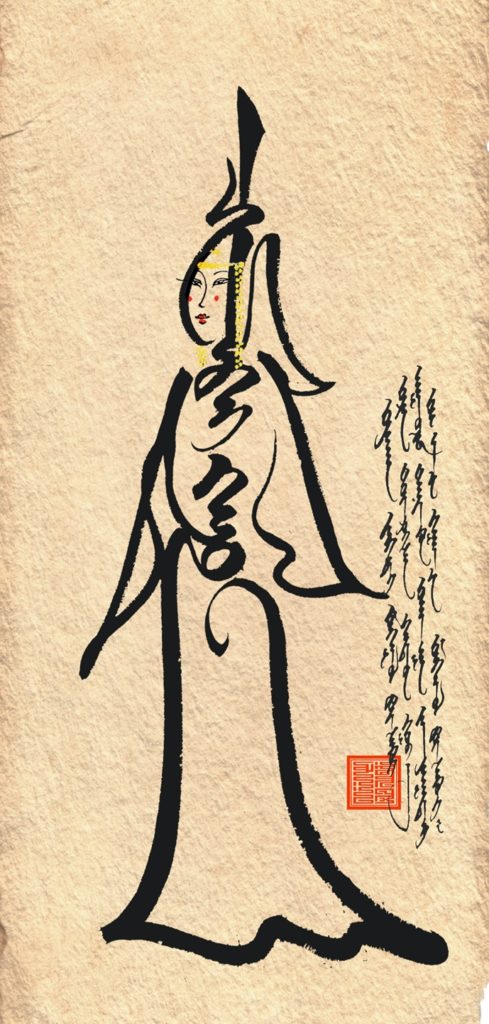 "Queen Chim Bai, the great queen of Kuvilai Khan"
Ikh Tugchin Gerelsaikhan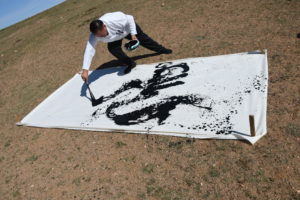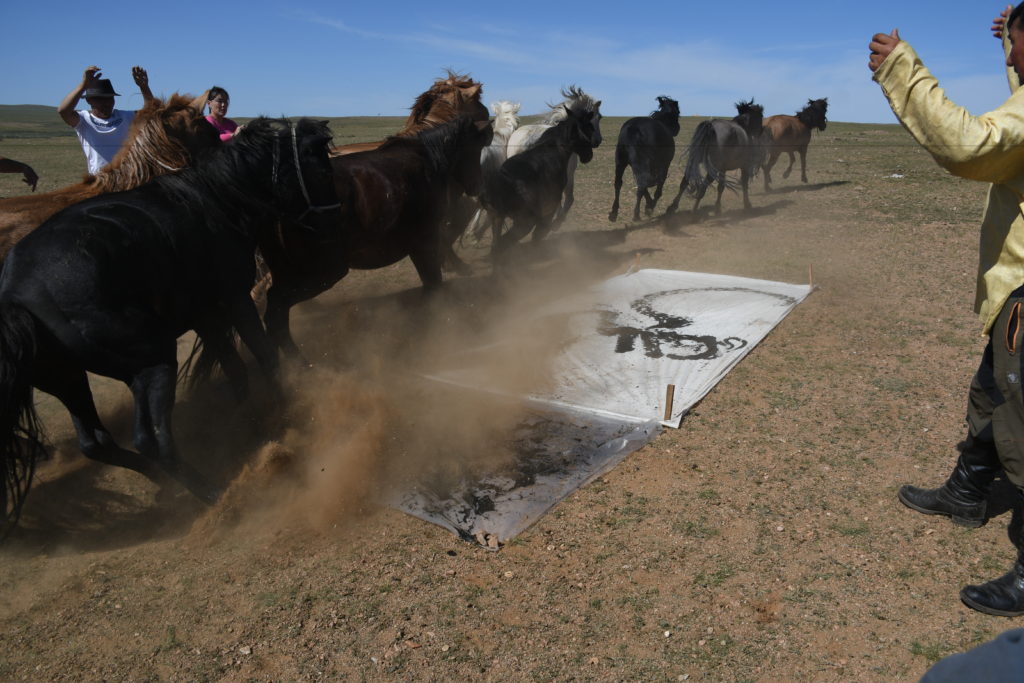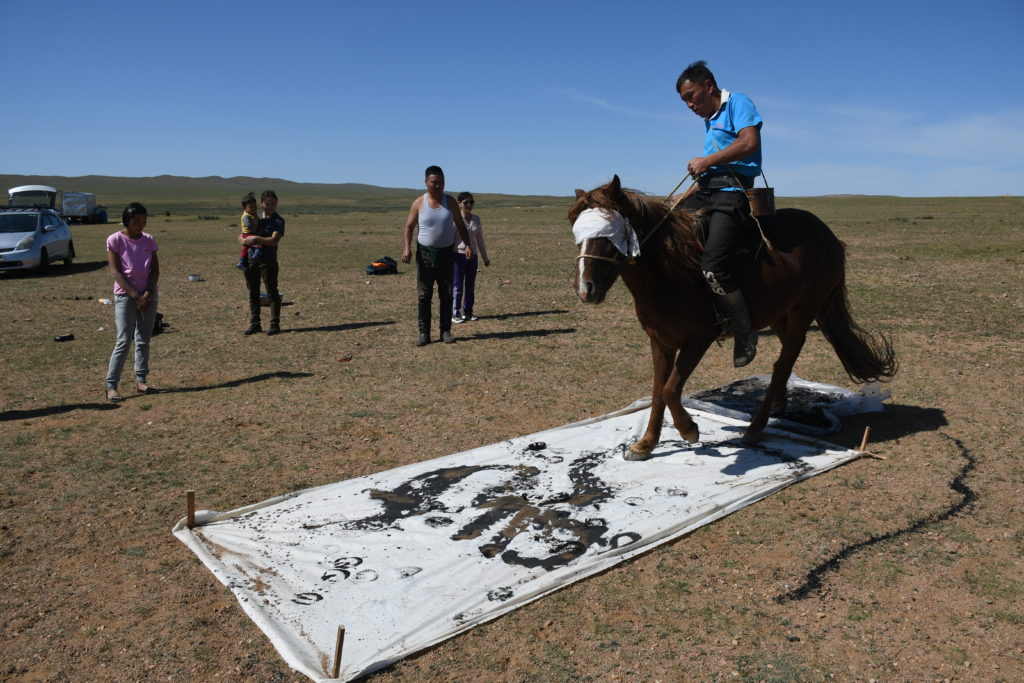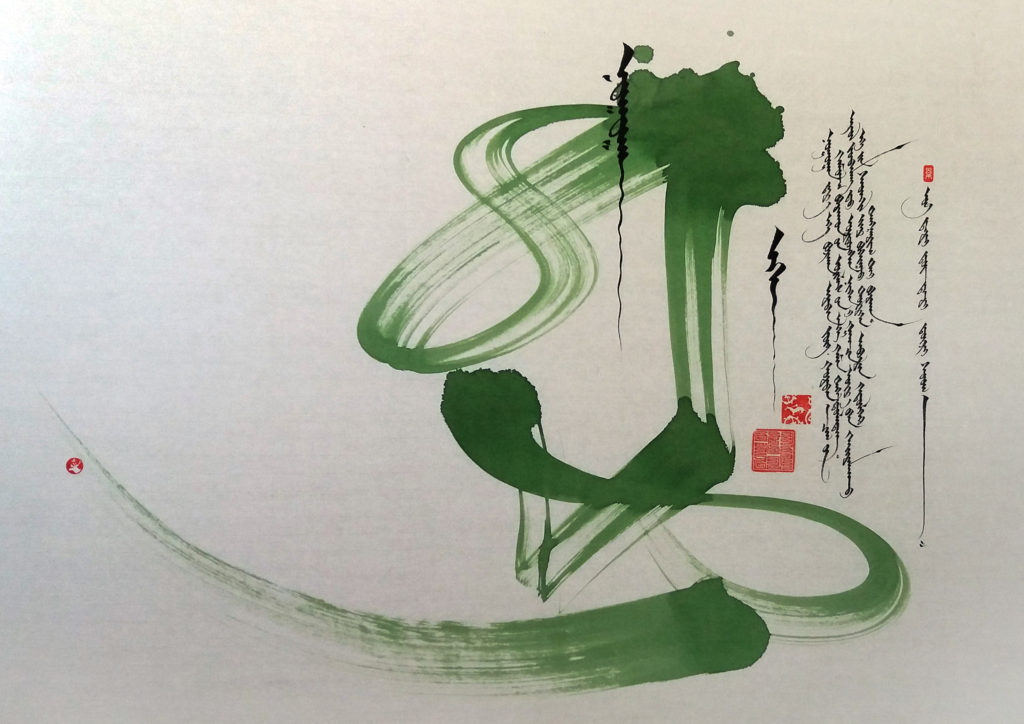 You can find more of his work HERE.
It's an encouraging sign that some calligraphers outside Mongolia are also starting to appreciate and work with the script. Fux Karachovič was introduced to the Classical Mongolian script during his studies of General Linguistics in the Czech Republic, and it soon became his passion. Originally self-taught, later with other Mongolian calligraphers in Ulaanbaatar, he focused on learning the script in more detail. Tamir Samandbadraa and Sergelen Bayasgalan have the greatest influence on his work through feedback and discussions.
A great part of his work are performances, some in Mongolia as a guest of the Czech Embassy, and others in Czech Republic. During his career of eight years, he had four solo exhibitions, various live performances at festivals and other events. Many performances feature writing on bodies. He writes: "The idea of a perishing experience that shall disappear along with the art makes the moment unique, while the accompanying Mongolian music both enhances and inspires the act."
Here is some of his work: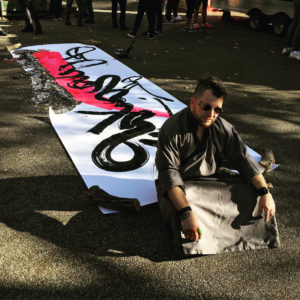 ---
Where to find Mongolian calligraphy online